ORDER-RELATED TRACEABILITY
We guarantee order-related traceability for all commissions, whereby the delivery lots of our customers can be distinguished from one another. All heat treatment batches are clearly assigned to the customer order in our process control system and so all necessary process parameters and characteristic values determined are archived together with the delivery documents.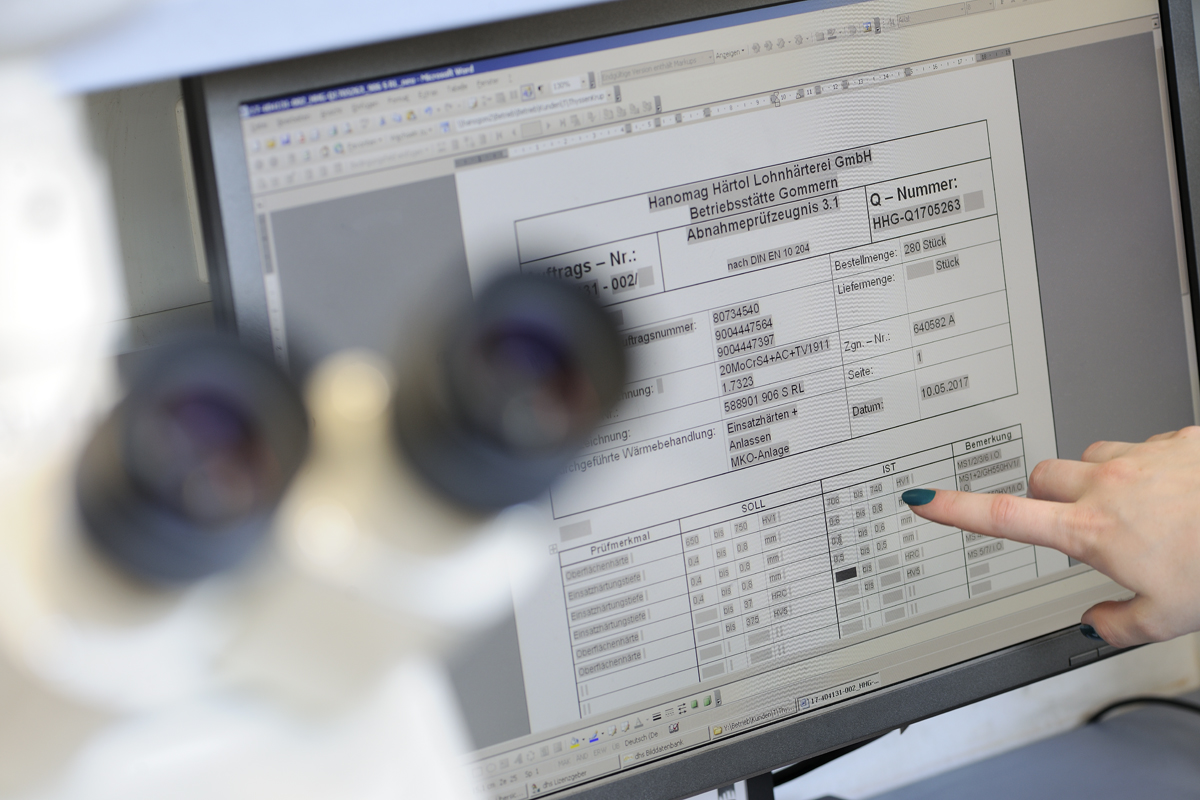 TRACING OF INDIVIDUAL PARTS
Naturally, we also offer you tracking for individual parts of your products, however DMC's, for example, must be performed on the delivered components by the customer. All technical possibilities for identifying and documenting the components in every process step are tried and tested and for large-scale series - particularly for components where documentation is statutory - are already standard throughout the company.