3D MEASUREMENT TECHNOLOGY – QUALITY CONTROL
IN THE PRODUCTION PROCESS AND AS A SERVICE
We are your competent partner for tactile and optical 3D measurement technology. We offer you reliable, transparent measurement results and a detailed analysis and documentation.
Because measurement processes accompany our production, we understand the needs and processes of our customers. We not only deliver measurement results but also analyse and visualise the values, developing the best possible solution together with you.
Our measurement services includes:
Construction and assembly of measurement systems
Programming of measurement programs
Installation of measurement programs on site
Creation of initial sample inspection reports
Support for capability analyses (e.g. MCI, MCA)
Production monitoring measurements (external or internal)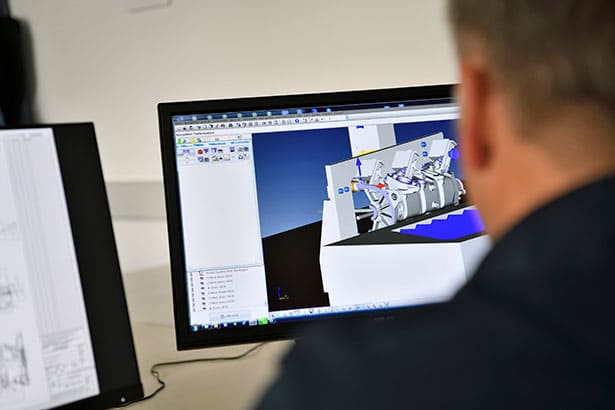 3D-COORDINATE MEASURING MACHINES / OTHER 3D MEASURING INSTRUMENTS
What can we do for you?
A current overview of our measurement devices and machinery. We are constantly developing our range in the field of measurement technology and are always up to date.